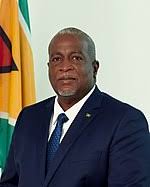 Hon. Prime Minister of GuyanaThe Hinterland Electrification company Inc. (HECI) has its genesis in the Project Execution Unit (PEU) of the Office of the Prime Minister, Guyana. The PEU was established in 2004 to manage the implementation of the Government of Guyana (GoG)/InterAmerican Development Bank (IDB) sponsored Unserved Areas Electrification Programme (UAEP). The main objectives of the UEAP were (i) to expand existing coastal electricity grids to unserved areas within a feasible distance from the grids, and (ii) to examine ways in which hinterland areas could be provided with electricity in the most cost effective and sustainable manner. With regard to the latter, the PEU implemented several demonstration electricity projects in hinterland communities to test their viability for possible replication in other communities.
The UAEP ended in December 2010. Following its closure, the Prime Minister at the time, Mr. Samuel Hinds, with support from the Cabinet, decided to maintain the PEU to provide technical and other support to hinterland projects implemented under the UAEP. The unit was also expected to develop and implement new projects based on government's development plan for the hinterland. Accordingly, the PEU was renamed Hinterland Electrification Unit (HEU), and it remained part of the Office of the Prime Minister. In January 2015, however, the HEU was incorporated (with the name Hinterland Electrification Company Inc.) as a subsidiary of National Inductrial and Commercial Investments Ltd. (NICIL) for holding of all satellite electricity companies owned by NICIL. The satellite companies are as follows:
Linden Electricity Company Inc. (LECI)
Kwakwani Utilities Inc. (KUI)
Lethem Power Company Inc. (LMPC)
Port Kaituma Power & Light Co. Inc. (PKPL)
Mahdia Power & Light Co. Inc. (MPL)
Matthew's Ridge Power & Light Co. Inc. (MRPL)
Mabaruma Power & Light Co. Inc. (MBPL)
The HECI is under the stewardship if the Office of the Prime Minister, as the Prime Minister has responsibility for the electricity sector. The Hon. Prime Minister is Brigadier (ret.) Mark Phillips.
MISSION
The HECI's mission is to maintain the steady extension and upgrade of electricity supply systems across the hinterland, progressively improving operations and merging isolated services as appropriate.
CONTACT
The HECI can be contacted at:
Ministry of Public Works Compound
Fort Street, Kingston,
Georgetown, GUYANA.
Tel: (592) 223 5206 / 226 3759
Email: This email address is being protected from spambots. You need JavaScript enabled to view it.