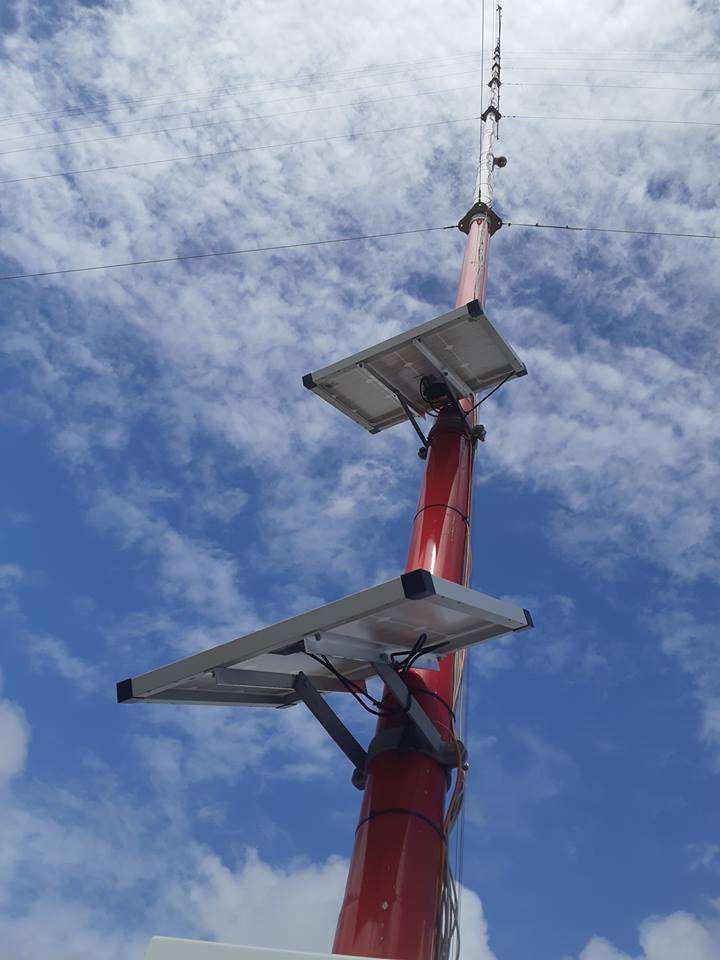 The Hinterland Electrification Company Inc. under the purview of the Ministry of Public Infrastructure has successfully installed (first) 60-meter Wind Resource Measuring Station at Onverwagt Berbice.
This project is a cooperative effort between the Government of Guyana, the Inter-American Development Bank (IDB) and the Global Environmental Facility (GEF).
The key goal of this project is to promote renewable energy technologies through Guyana's Sustainable Energy Program in urban and off-grid areas with the objectives to: a) increase energy access in Guyana, b) reduce long-term operational costs (primarily fuel costs) of on-grid generation and c) reduce greenhouse gas emissions from the electricity sector.
The importance of this wind tower is to yield quality wind data, which can be used by wind project investors to develop wind farms in Guyana along its coast. The Ministry of Public Infrastructure recognizes that high quality wind measurement is an essential ingredient in determining the feasibility of the wind project. The Ministry's expectation is that within one to two years of high-quality data from tall met-masts (60-80 meters height), wind project developers can prepare a bankable feasibility report which can then lead to financing of wind farm projects.
The tower consists of: Three wind speed sensors at 61m, 45m and 30m, wind direction sensors at 58m and 30.3m, temperature & relative Humidity sensor at 20m, and air pressure sensor 3m.
Over the next six months the Hinterland Electrification Company will be installing three (3) more wind towers to facilitate the agenda of instituting renewable energy sources along the coast of Guyana.
(Adopted from the Ministry of Public Infrastructure Facebook page.)